"You helped us to streamline all the information we had, and provided a focus for our project."
B.F., Boston Public Health Commission
Instructional Design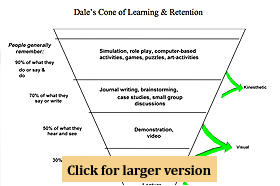 I love and am well-versed and well-trained in instructional design. It's both a strategic and creative process, requiring vision and balance to meet learning outcomes. When I'm designing, I weave together a variety of dynamic factors to create engaging and relevant learning experiences:
participants
individual, team, and/or organizational challenge
goals and objectives
timeframe
flow, pacing, and sequencing
learning styles
adult learning principles
Need an assessment or tune-up for a workshop or program?
Launching a new workshop?
Contact me to discuss your needs.
Services include:
Instructional design projects – creating a workshop from scratch, or editing and synthesizing existing curricula
Individual coaching and design consultation
FUNdamental Learning: Instructional Design for Interactive Learning for your staff – one-day or two-day program
Selected topics of recent instructional design projects:
Building and Maintaining Resilience
Self-Esteem and the Job Search Process
Health Impacts of Sugar Sweetened Beverages
Customer Service Skills
Conflict Management
Train-the-Trainer
Myers-Briggs Type Indicator
Career and Job Search Topics
Selected client list and references available.